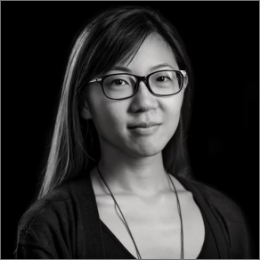 Naomi's major in college at Tyler School of Art was studio art, and she dabbles in a variety of things, from drawing and painting to design to photo and video. She thinks all art forms are very much interconnected, and she enjoys being able to do a little bit of everything, applying lessons from different areas, and observing the world through different perspectives. That being said, Naomi has always been interested in photography ever since she was a teenager. She would carry her camera everywhere, just taking pictures of life happening around her. For graduation, her family gave her a Rebel t4i which was able to shoot video. After that, she was hooked, and made the switch to videography.
For Naomi, photography and videography are means to find beauty in the life we so often take for granted. "While drawing and painting requires imagination to create something on a blank canvas, photography is about capturing the many moments that are already available, all it takes is to see it. But in our busy lives how often do we miss those moments? How often do we take the time to see? How often do we take an extra step to see clearer and better? And how often do we take the courage to try to see it in a completely different way? Photography is a constant reminder for me to love life."
Genuine Images Connect Your Customers
Our photojournalistic roots guide an authentic approach to decisive moments.
Veracity Studios
180 Green Lane, Philadelphia, PA 19127