You can count on us
​When you're hosting a large-scale event with hundreds or even thousands of attendees, the last think you want to worry about is whether your photographer is doing a good job. Veracity Studios has the knowledge and expertise to get the job done flawlessly and professionally.
Our Process
We take a photojournalistic approach to conferences, conventions, and large scale events in Philadelphia and beyond. We want to capture your participants candidly as they engage and network during your event. We are happy to take some posed photos, but that's not our main focus. We have photographed many large-scale, fast-moving events, so any new job will come second-nature to us. We always push the bar to get different angles to show the scope and uniqueness of your event and the venue.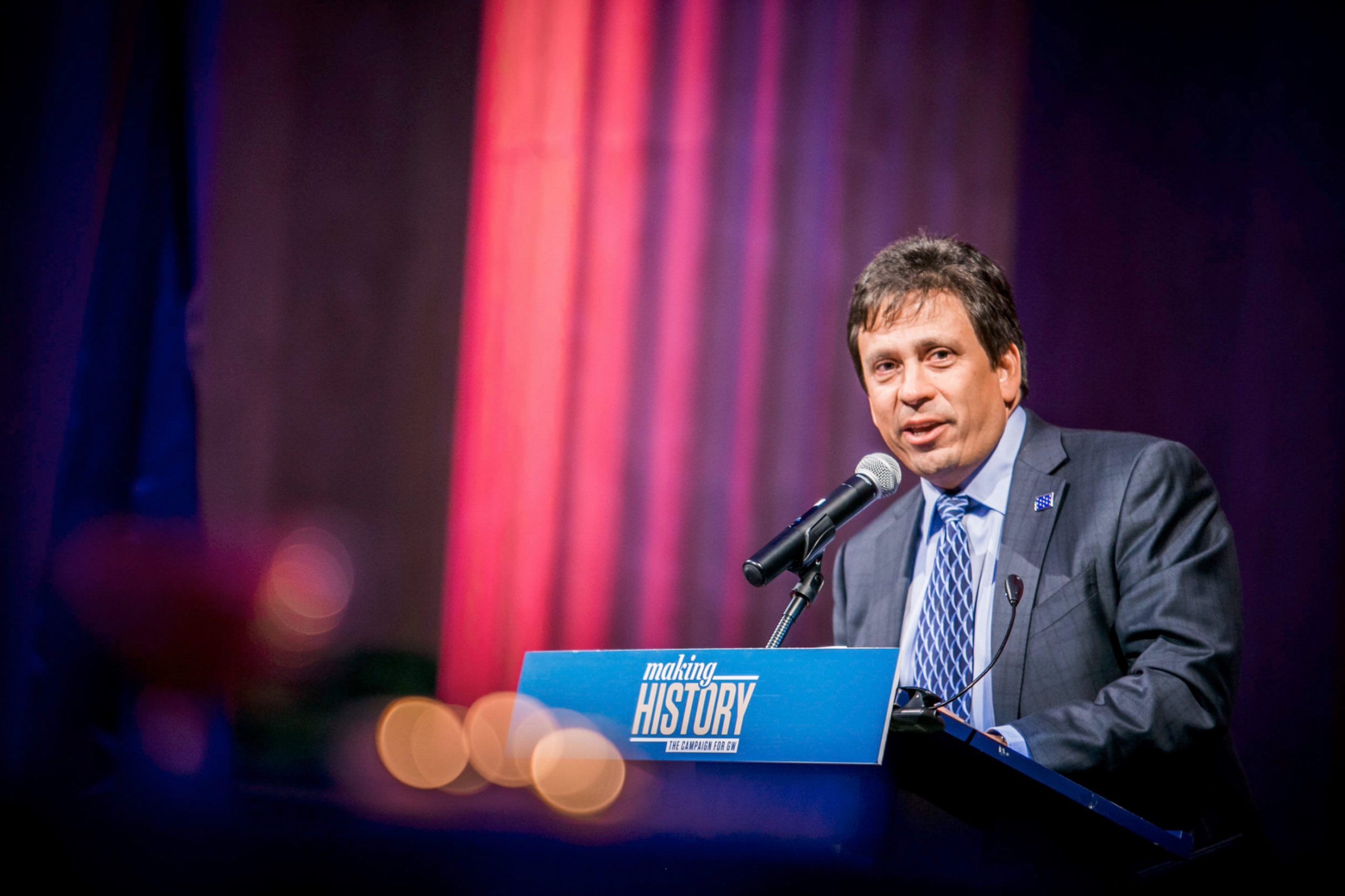 Experience
We covered the World Meeting of Families and the Pope's visit to Philadelphia in 2016.

We covered the Democratic National Convention in Philadelphia which was also in 2016.

For several years, we have photographed the large-scale Philadelphia Marathon and Broad Street Run.

Conferences we have photographed include events for:

Independence Blue Cross

,

OTG

,

ISPE

(The International Society for Pharmacoepidemiology),

ACI

(The American Concrete Institute), and

NAMSS

(National Association Medical Staff Services).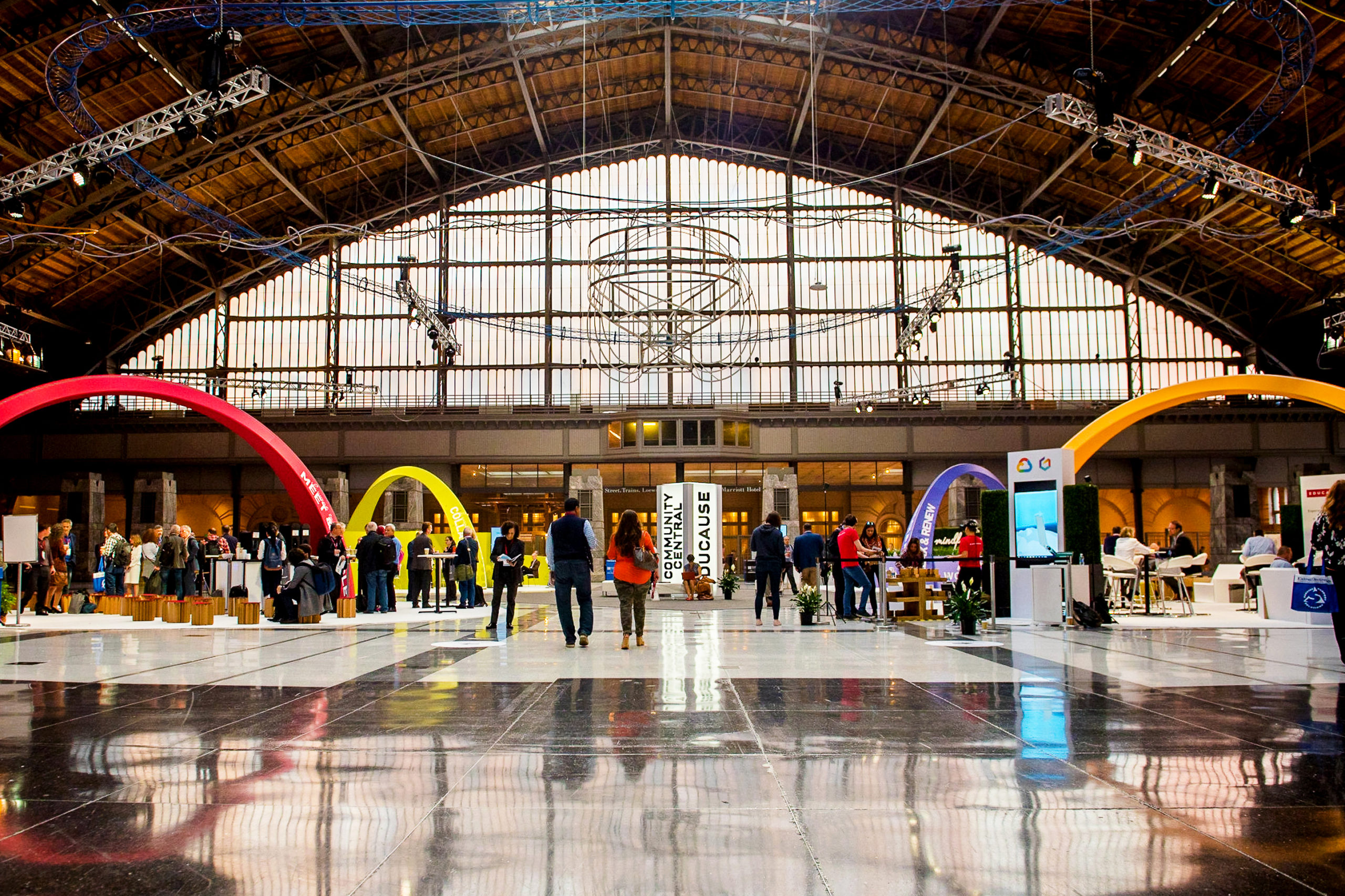 Locations
The PA Convention Center

in downtown Center City, Philadelphia is the main place our conferences take us. Not only does it connect to public transport as well as a hotel, all without having to go outside, this facility has a multitude of locations and can handle several different large events at once. Also, if you've never been, its 'Grand Hall' is not to miss.

The Philadelphia Downtown Marriott

actually connects to the PA Convention Center via a second-floor walkway (which is pretty cool!) so you never have to go outside to keep your event going. They too can host numerous breakout rooms, as well as accommodate great meals for your attendees.

The Greater Philadelphia Expo Center at Oaks

is another large facility that has the capability of handling many different types of large-scale events at once. Just north of Valley Forge National Historical Park, the expo center is just a 25-mile drive from Center City Philadelphia. But let's just say traffic and parking is not so bad out there!
FAQ
Do you travel?
Yes, we can travel for events. Please inquire for pricing.
Can I get multiple photographers to cover my event?
We have a wonderful roster of photographers that we work with, and we can put together a great team for your event.
Can you cover my team's Happy Hour after our conference day?
Absolutely! This is a great opportunity to get nice photos of your team unwinding after long days of networking. This is a great opportunity for posed group photos, as well as candids.
Do you offer previews for social media and newsletters?
We offer a standard preview of 12 images within two business days of the completion of your event. If you need something sooner, it likely can be arranged with prior notice.
Can I give you a shotlist?
We do take shotlists and will do our best to accommodate them. We usually have a prep call before the day of the event with one of your marketing employees to better understand what you want from your coverage and to get a rundown of the day so that we can be better prepared and know where we need to be and when.
Are you insured?
Our team is fully insured to protect your event and employees as well as our own. If you require proof of insurance, please let us know.